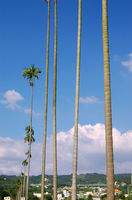 Photo of the sunny weather we've been enjoying recently in Taiwan. It's been hot, so we are spending the time near the air conditioner. I'm just about to head out for a month on vacation. See you all later~!


Some sites I may want to keep track of while I am gone.

Craig Fergeson
David Reid
Travis Bickle
Michael Turton

I'm too lazy to sign up for one of those bookmarking sites, I guess I'll just have to make a links page one of these days

See You!