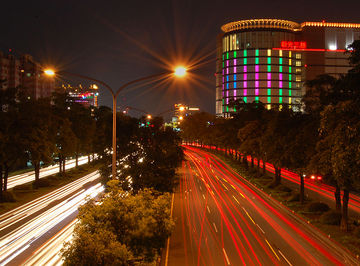 We Recently made a trip to Taichung. My wife went inside the department store, while I went outside and took some pictures. This one is probably my best shot of the evening, but many are my favorites.

Here are a few other pictures that are noteworthy from the trip.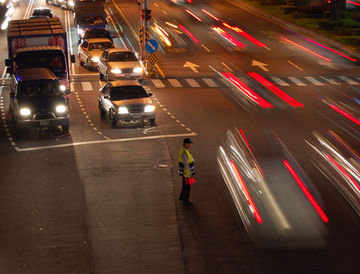 The traffic cop directs traffic amid a stream of cars.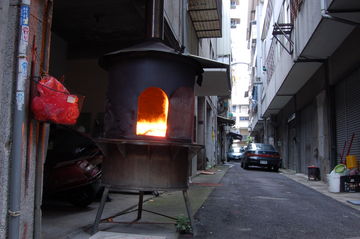 A Ghost Money Burner in the Alley-Way.

All For Now...
Joseph