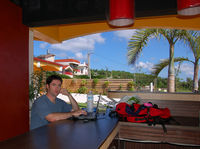 No, I'm not a millionaire, not even close! . . . In fact it's probably even pathetic to point this out, however here goes... We cracked a million in our FotoZon.com Alexa Ranking! Now this Alexa rating tool is fairly accurate for the top web sites, but it is becoming less and less important for the rest of us because fewer people are using the "Alexa Toolbar" than ever these days. I suspect the only reason our site is even doing ok there is because of a few heavy FotoZon users that happened to install the toolbar.

Google Page Rank has become the new de-facto king of rating, however it has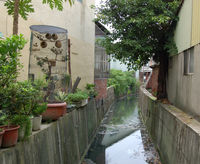 recently taken a very long time to update their ranking according to this Google Page Rank History. Now, it doesn't really mean diddly squat to the normal web surfer, and even I only like to look at it once and a while just for fun.

I won't have much to report this weekend because of the double birthdays of my oldest son, and also my wife on Saturday and Sunday. All for now - the Typhoon is coming!

*** Update on 10/27/2007 - Google finally updated their Tool Bar Page Rank and I'm happy to report that the main Fotozon.com pages went from zero up to 3 or 4 .